Description
<!DOCTYP html>
Female Viagra: The Pink Pill is finally here (Paperback)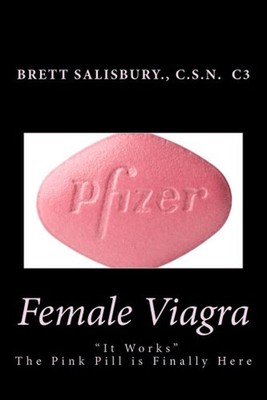 Product Features
Paperback: 44 pages
Publisher: CreateSpace Independent Publishing Platform (February 6, 2014)
Language: English
ISBN-10: 1495441288
ISBN-13: 978-1495441288
Product Dimensions: 6 x 0.1 x 9 inches
Shipping Weight: 2.1 ounces
Shipping
We ship with all professional carriers and pride ourselves on punctuality.
Payment
We accept PayPal and all major credit/debit cards. Once checkout is complete is you will have the option to select payment method.
Returns
We are happy to cover postage costs for faulty or incorrect items so long as they are reported within 5 days of delivery. If you have simply changed your mind you will be required to pay postage. We do not accept returned items in used or unoriginal packaging.
About Us
Pacific Fantastic is a diverse store and we pride ourselves on originality, good taste, and customer satisfaction. Please take a look at what we have to offer and enjoy!
Terms & Conditions
Our customers are number one, always. Your Positive Feedback is very important to us so if we have made an error please communicate with us and we will happily correct it. We are only human so please be patient and speak with us before leaving negative feedback. We do everything possible to make you happy with your purchase. Thank you very much.